Corcoran Communications is a family-owned marketing, advertising and public relations firm that brings passion and creative energy to all we do. As a boutique firm, we bring a personal approach to marketing consulting and developing creative marketing solutions. We are challenged by a drive to inspire and to help our clients grow and achieve their goals. It is the strong connection we form with our clients that motivates us every day to stay on top of our game and drive their success. The Corcoran family has been in the business of providing marketing services, graphic design services and print marketing for over a half century.
Meet a mother and son duo.
Ruth Corcoran
Mom, President, Creative Director & Writer
Ruth views everything through the eyes of an entrepreneur. She brings 25 years of marketing consultation, public relations services and entrepreneurial expertise to her clients. In addition to founding Corcoran Communications, she also opened her own restaurant, which she ran for 10 years before selling. Ruth embraces continuous improvement and advances in technology. Through the years, she has adapted and evolved her firm from a concentration on PR services and events to a full-service advertising, marketing, PR, web, digital marketing and print boutique. Ruth is a master of the written word and a pro at content marketing and blog writing service. She focuses on truly understanding each of her clients and giving them a real competitive advantage in today's market. Her true passions are her family and local community, where she is an active volunteer for many animal rescues, environmental groups and children's organizations. She enjoys hiking with her 2 adopted pups, travel and a good glass of red wine.
Contact Ruth at ruth@corcoranpr.com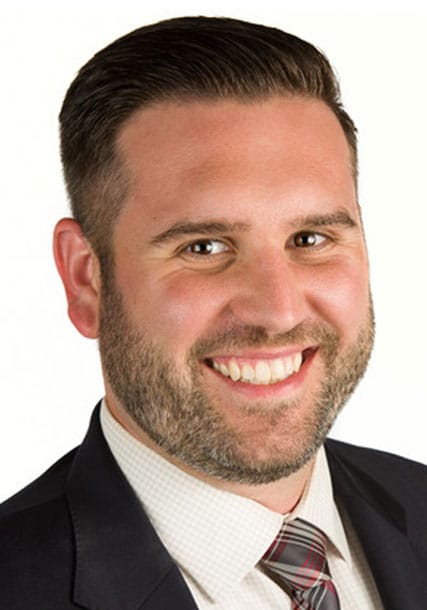 Greg Quinn
Son, Partner, Digital Guru & Sports Enthusiast
Greg is a Navy Veteran who was stationed on the USS Chancellorsville guided-missile cruiser and graduate of Temple University. His focus is on ensuring clients are kept ahead of the curve, by keeping on top of changing markets, economic changes, and changing technology. He brings a fresh global perspective of all of the marketing services provided to the many clients he serves. Greg oversees digital marketing services, social media marketing, SEO, SEM and print marketing for clients in Pennsylvania, New York and New Jersey. He is extremely knowledgeable of highly specialized print, including the use of hot foil stamping and die cutting, to make a marketing piece much more unique. A resident of South Philly, Greg spends his spare time routing for of all Philadelphia sports teams, in good times and in bad.
Contact Ruth at greg@corcoranpr.com
We work with clients, both large and small, to help them accomplish all of their marketing goals.